Local Business Spotlight | Snapdragon Designs
Chandra Dover started working for a grocery store florist about 15 years ago and fell in love with it. Once she had her children and went to work somewhere else, she realized she could have a part time business doing what she loved—floral designs for weddings. Twelve years later, she is still at it!
Snapdragon Designs, named for one of her favorite flowers, was born. Although she is still holding down a part time job, this floral business is keeping her busy. About 3 years ago, the sales manager at Journeyman Distillery in Three Oaks, MI hired her to do her wedding flowers. That led to becoming one of the Distillery's Recommended Vendors. And that is what has her garage, her mom's garage and her living room full of flowers.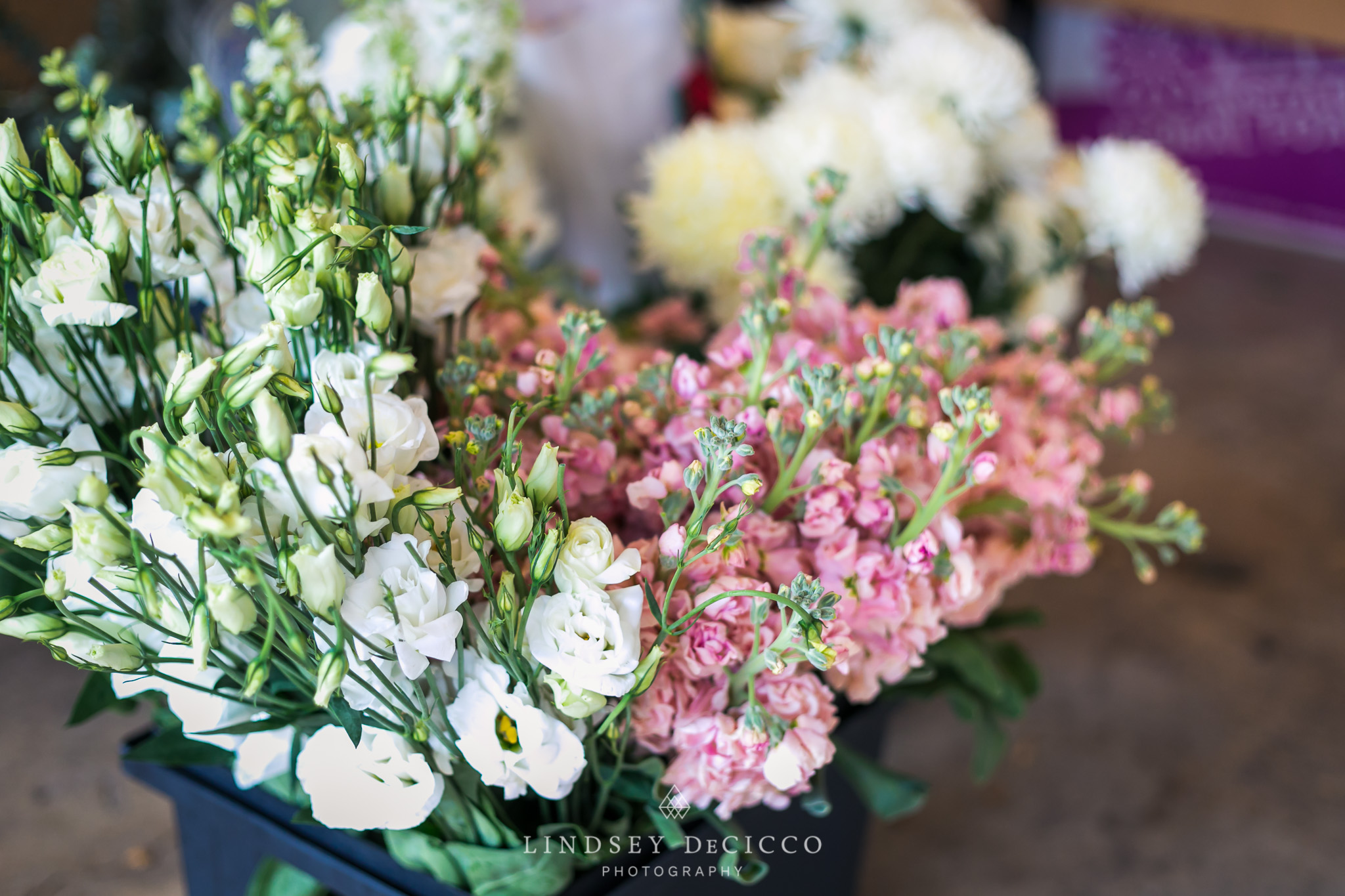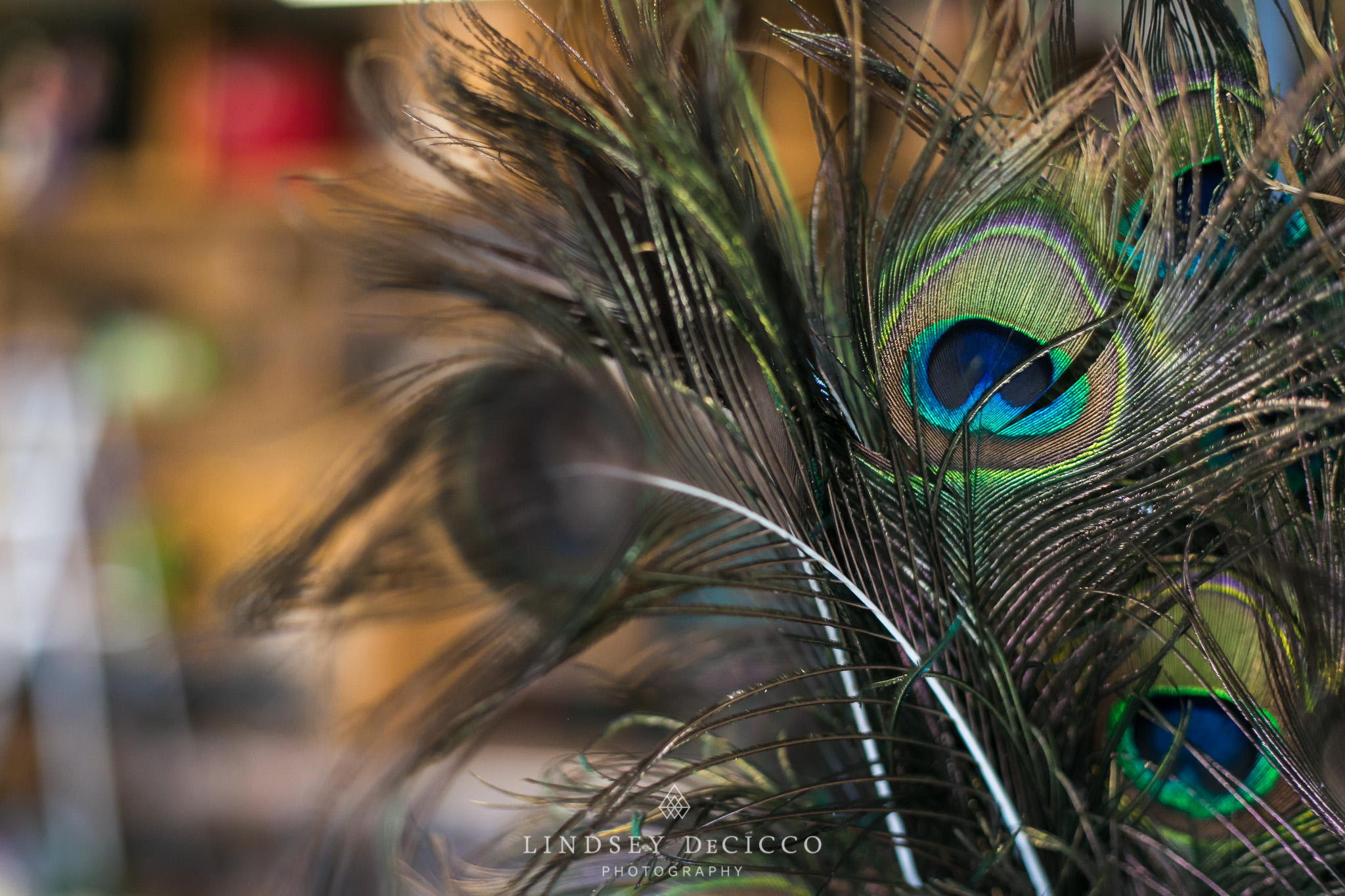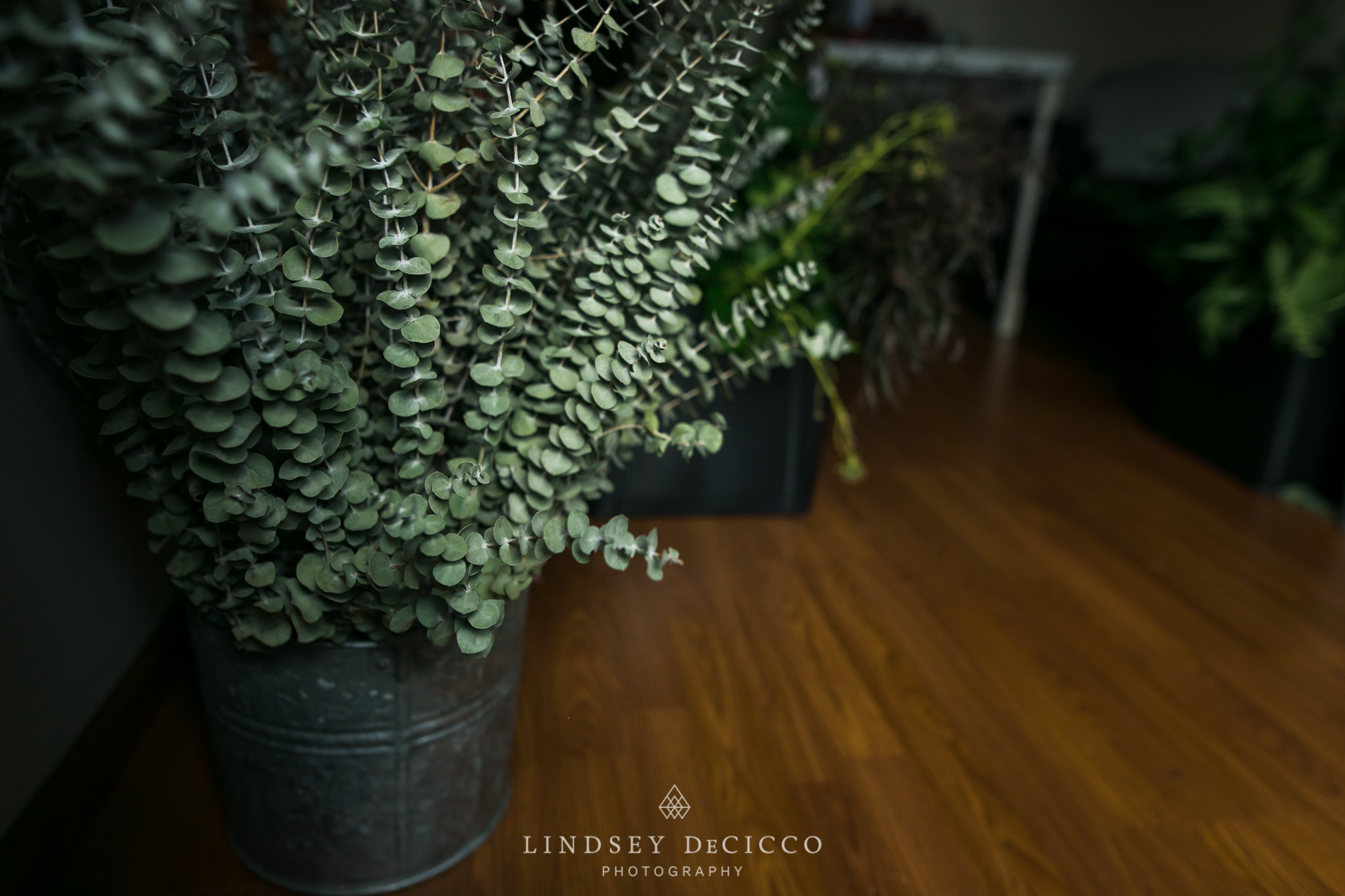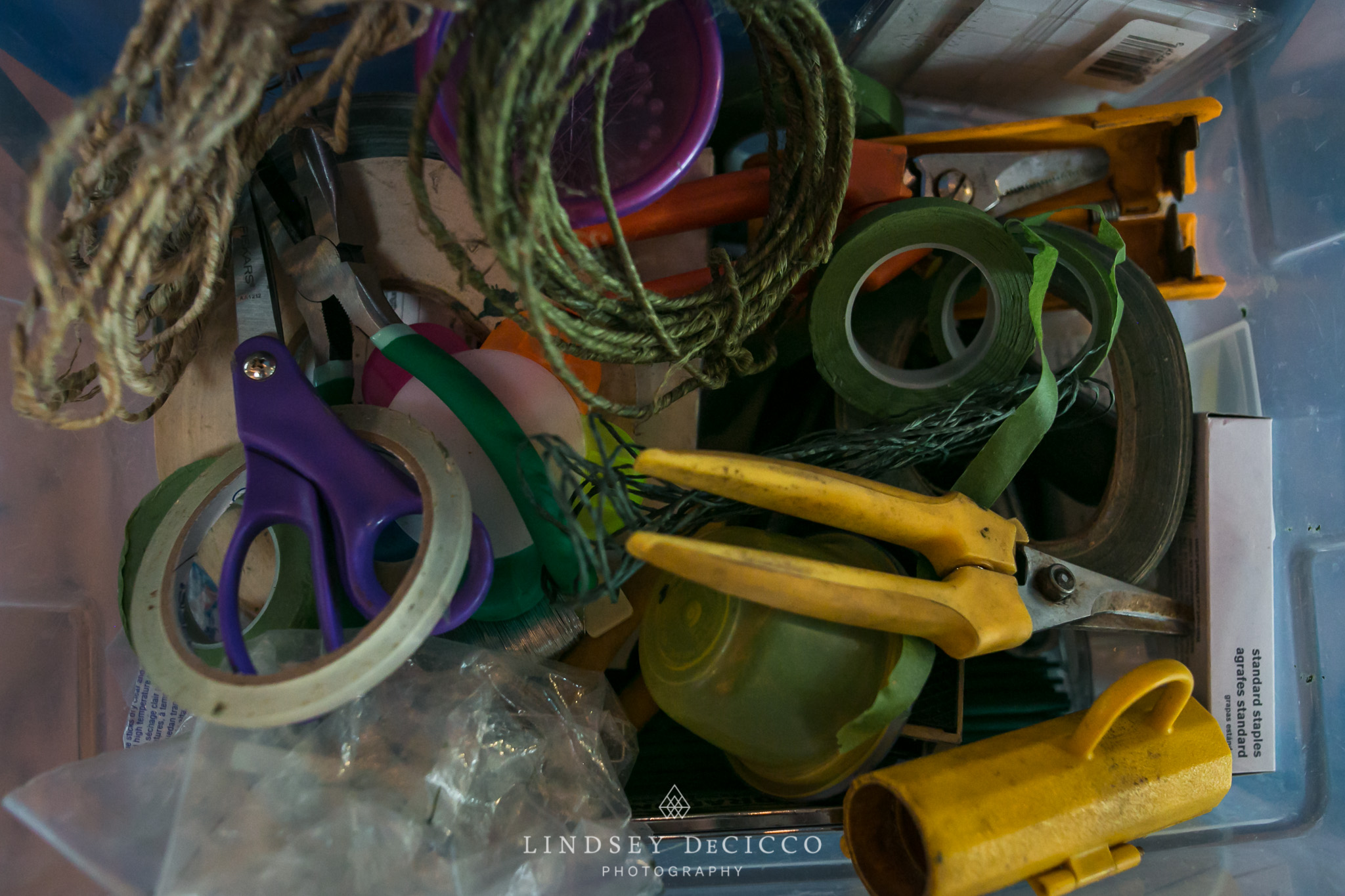 I went to her home in Mishawaka during a particularly busy week. She had just returned from delivering floral arrangements to a rehearsal dinner at the Distillery, and a big wedding project was waiting for her when she got back. That evening when she opened her living room door, the amazing smell of fresh eucalyptus hit me instantly. Buckets and buckets of fresh greens were greeting me. Wouldn't that be a nice greeting during wedding season? Out back in her workshop, she was starting the centerpiece for a wedding she had been excited about since we spoke back in May. This bride requested a hanging chandelier of greenery. I could not wait to see the finished project!
The next day I went up to Three Oaks to watch her work her magic. Hanging the gorgeous living chandelier was really fun to watch. Chandra's huge smile when it was finally up could have lit up the room. It is stunning.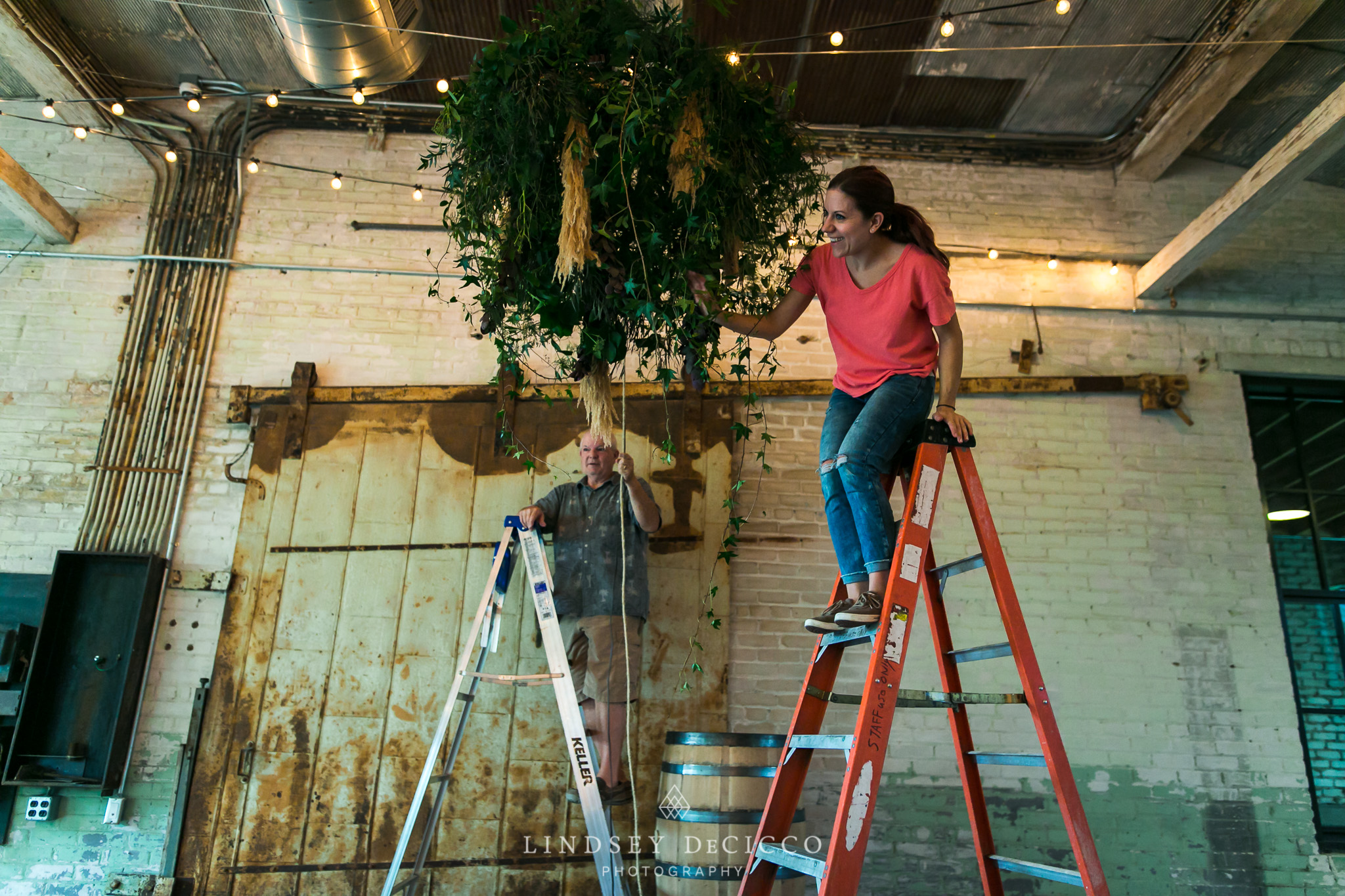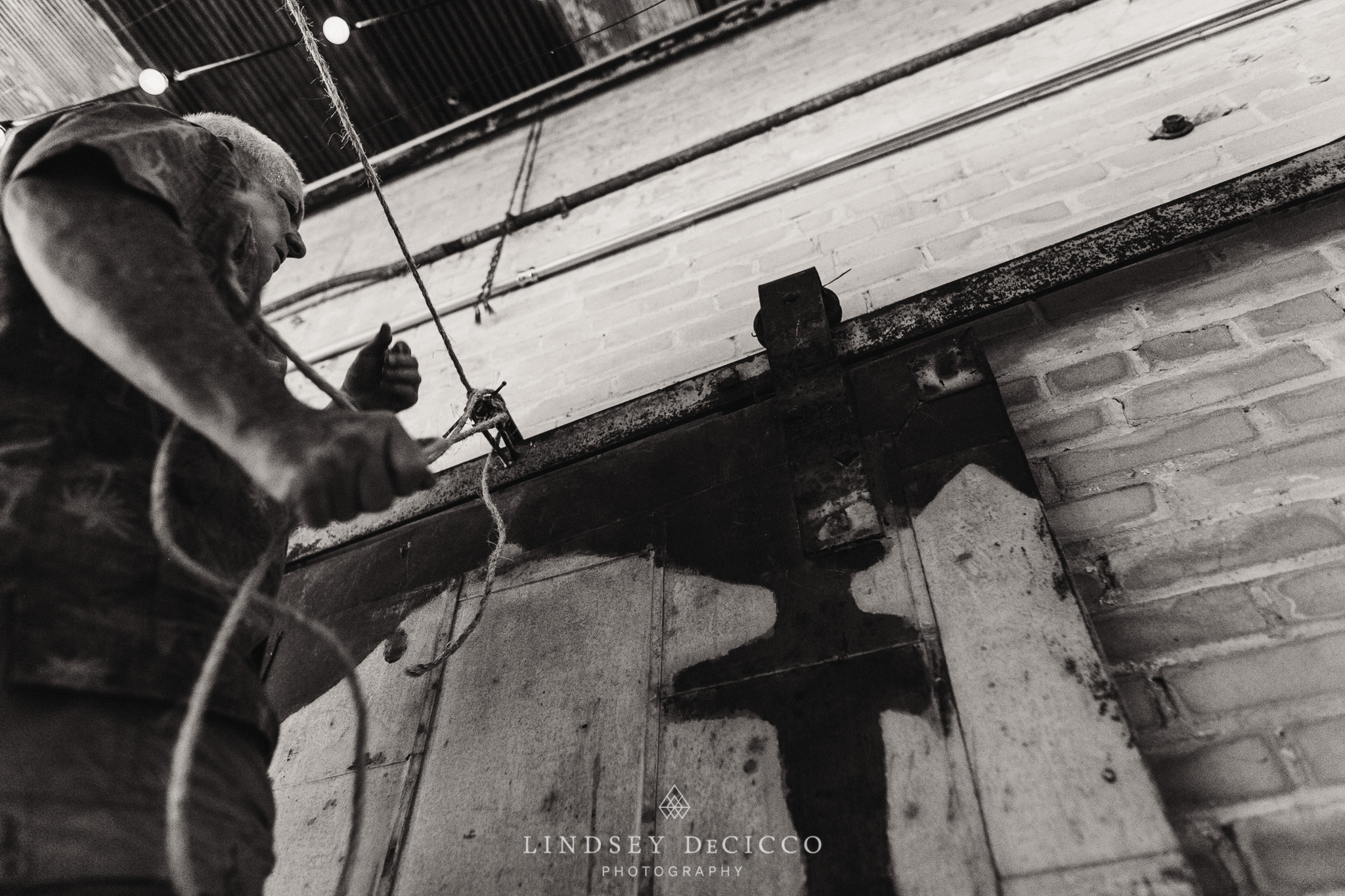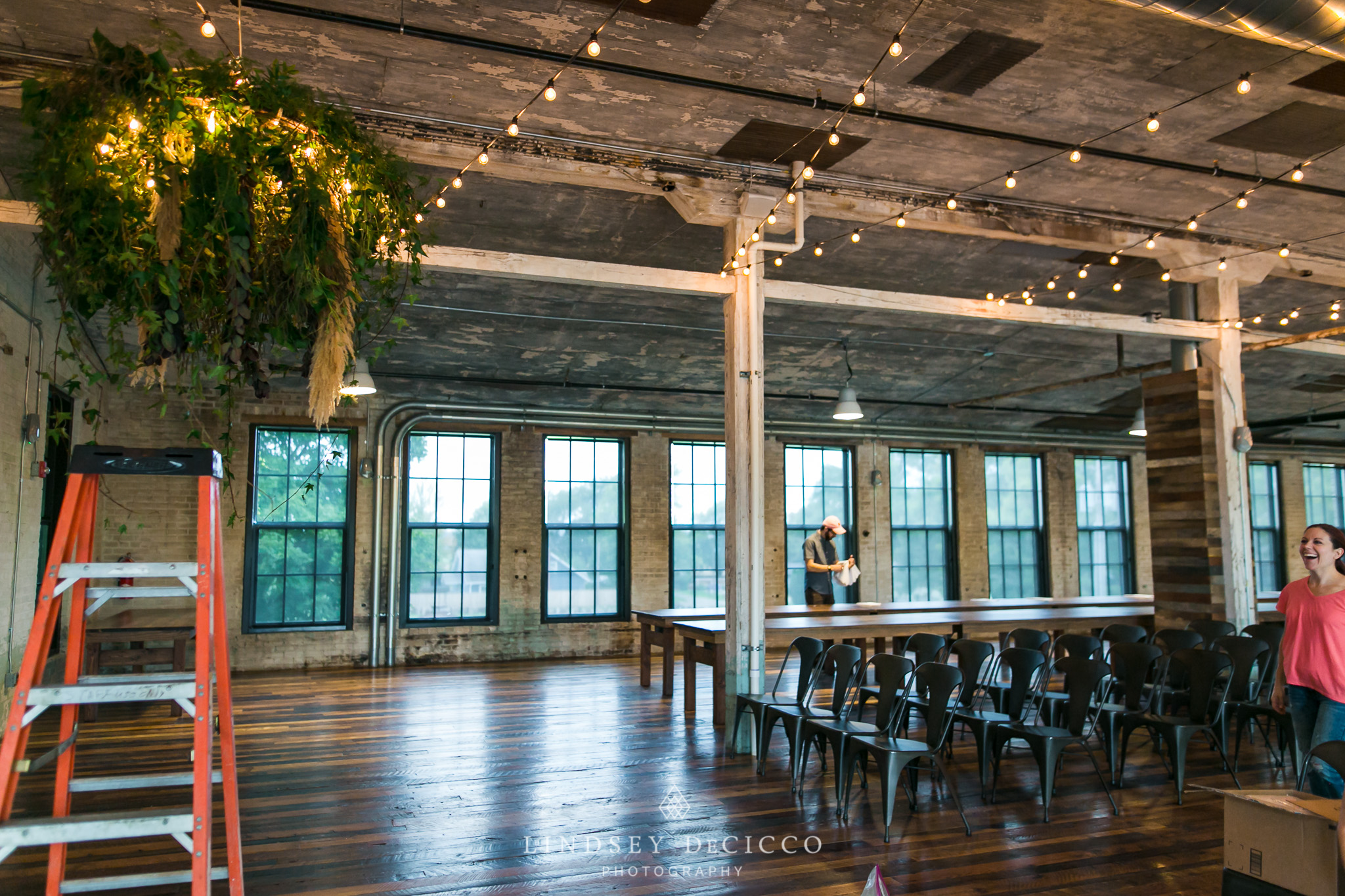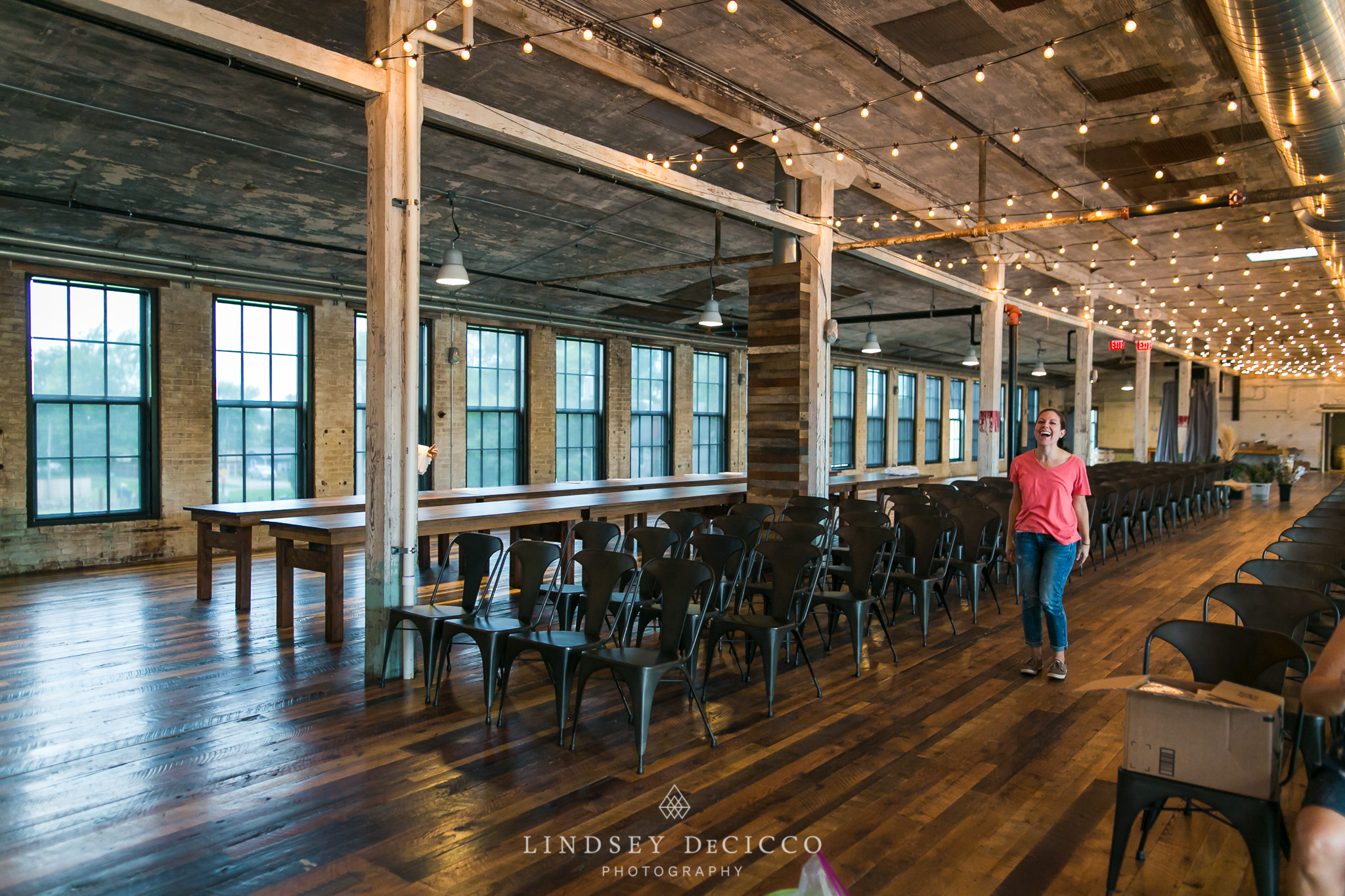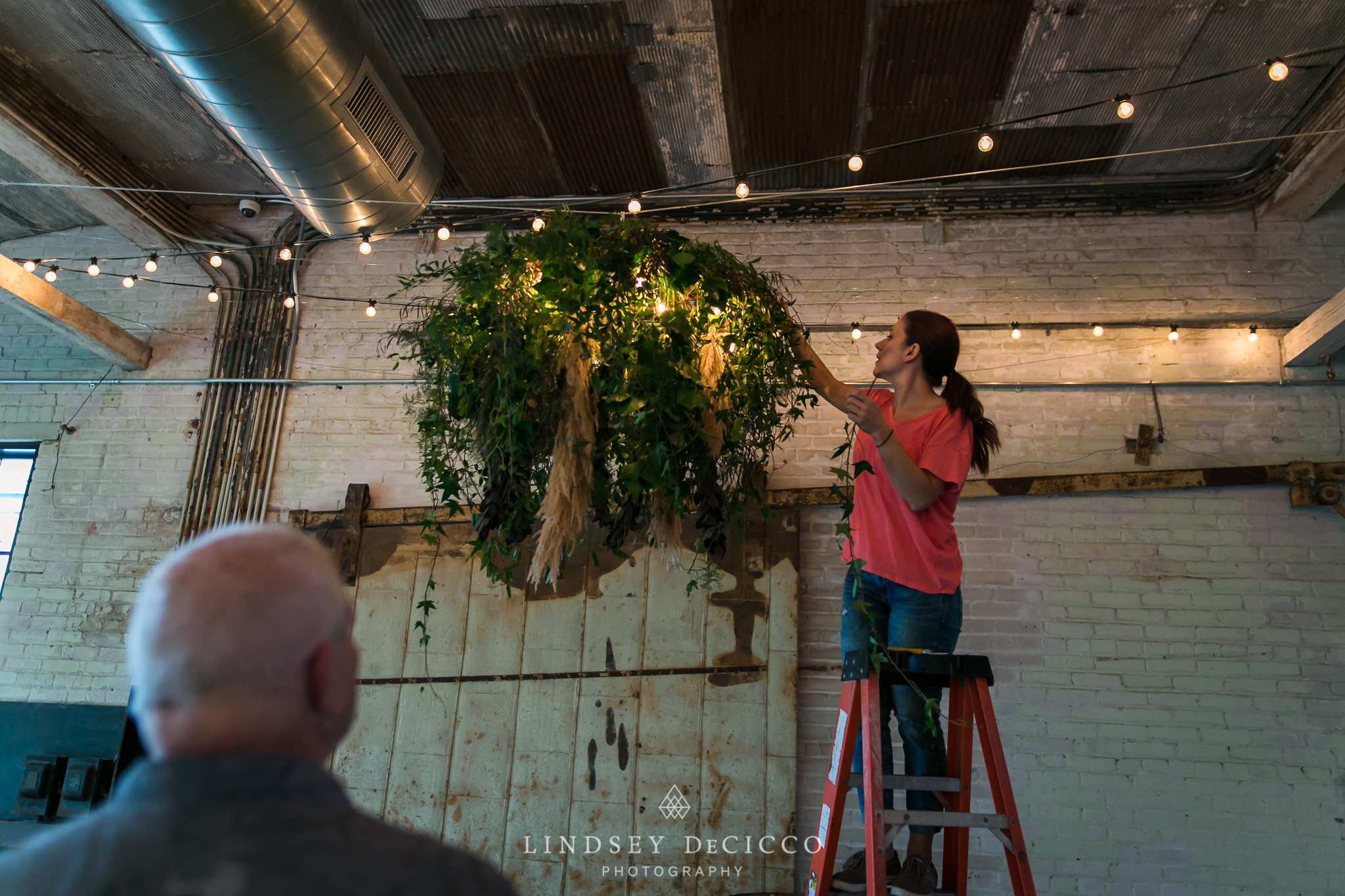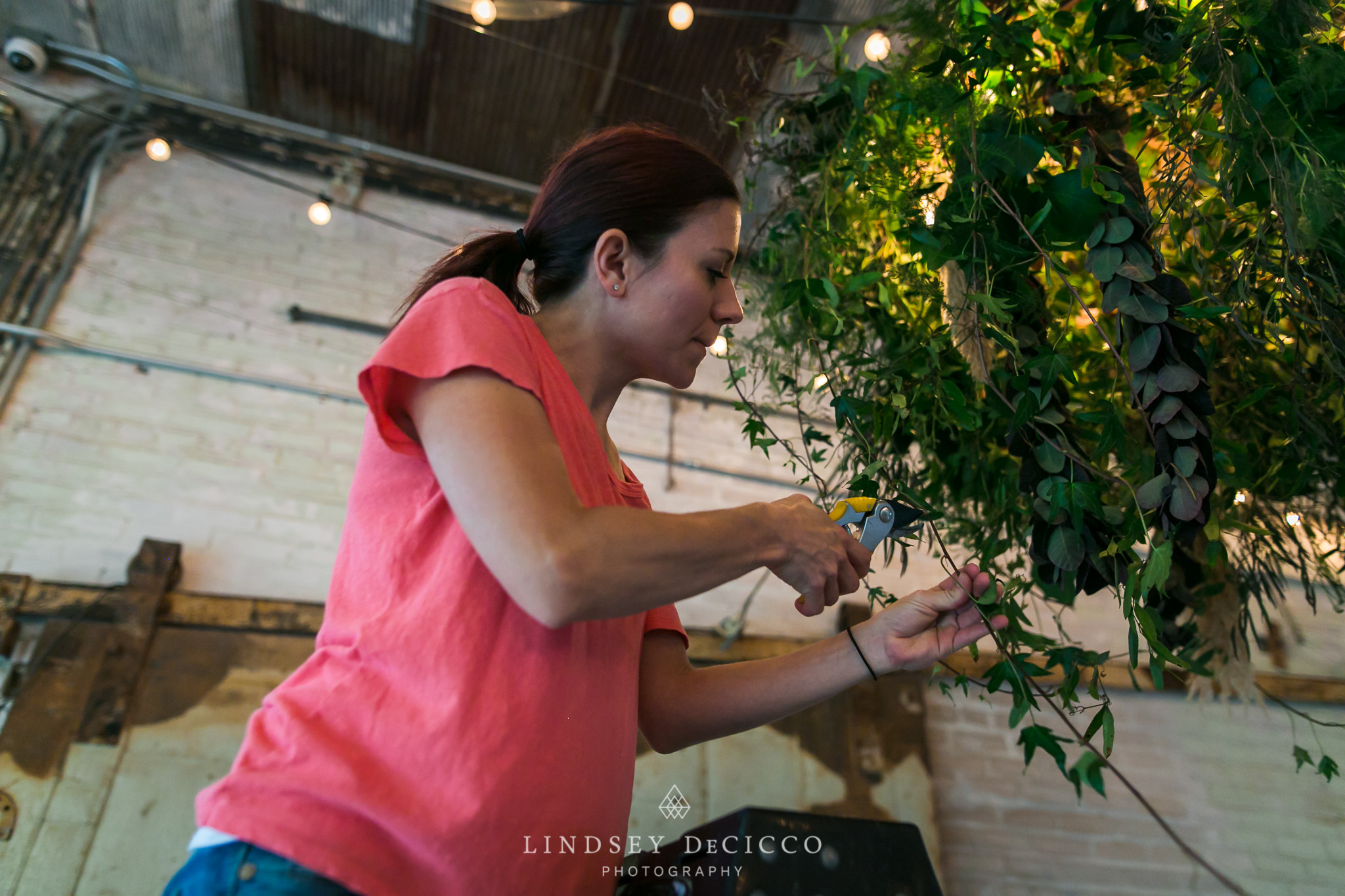 The bride requested a moody look. Ivy, eucalyptus, the amazing blush roses and a show stopping Pampas grass were all incorporated in to her designs. The bridesmaids will wear black, which I think will look amazing with the deep purple flower she put in the bouquets. The bride's dress is very simple, so she asked for an "obnoxious" bouquet for herself. I love that request. How stunning is this half-moon design? I wanted to steal it, run and never look back! It makes me seriously consider shooting weddings. Everything is so beautiful.
If you are getting married and wanting information on the latest trend, look no further. Chandra loves a natural look with mixed greens, grasses and unusual accents like seed pods. She also loves adding sticks. During the installation, she said "when in doubt, always add sticks!" and it really made a difference. The texture layers are beautiful together. However, even though that is trendy right now and what she is truly loving to do, she always wants her brides to be true to themselves and get what they want. The wedding should feel special and personal to each couple. She won't refuse to do something her clients like, but she will steer you in the direction of in-season flowers for her brides' bottom lines.
Chandra is a busy business owner. Last year she completed 40-45 weddings. She has weeks with multiple events scheduled. As I sat in her home-based workshop, she had flowers for 2 weddings and had just set up a 3rd event before I had arrived. Her mother has a walk in cooler to help store finished bouquets and arrangements and she hires free lance floral designers to assist her with installation and carrying out her designs during the particularly busy seasons. Her very supportive mother and step-father also help her with installations, especially the trickier jobs that require a little "engineering". (I have a McGyver of a step-dad, myself!) She hopes that within a year she will be able to completely step away from her part time job and serve Michiana's wedding community full time.
If you would like to hear more from Chandra, follow her over on Facebook! That is the best way to get in touch with her and keep up with her beautiful business.